Trapper CB14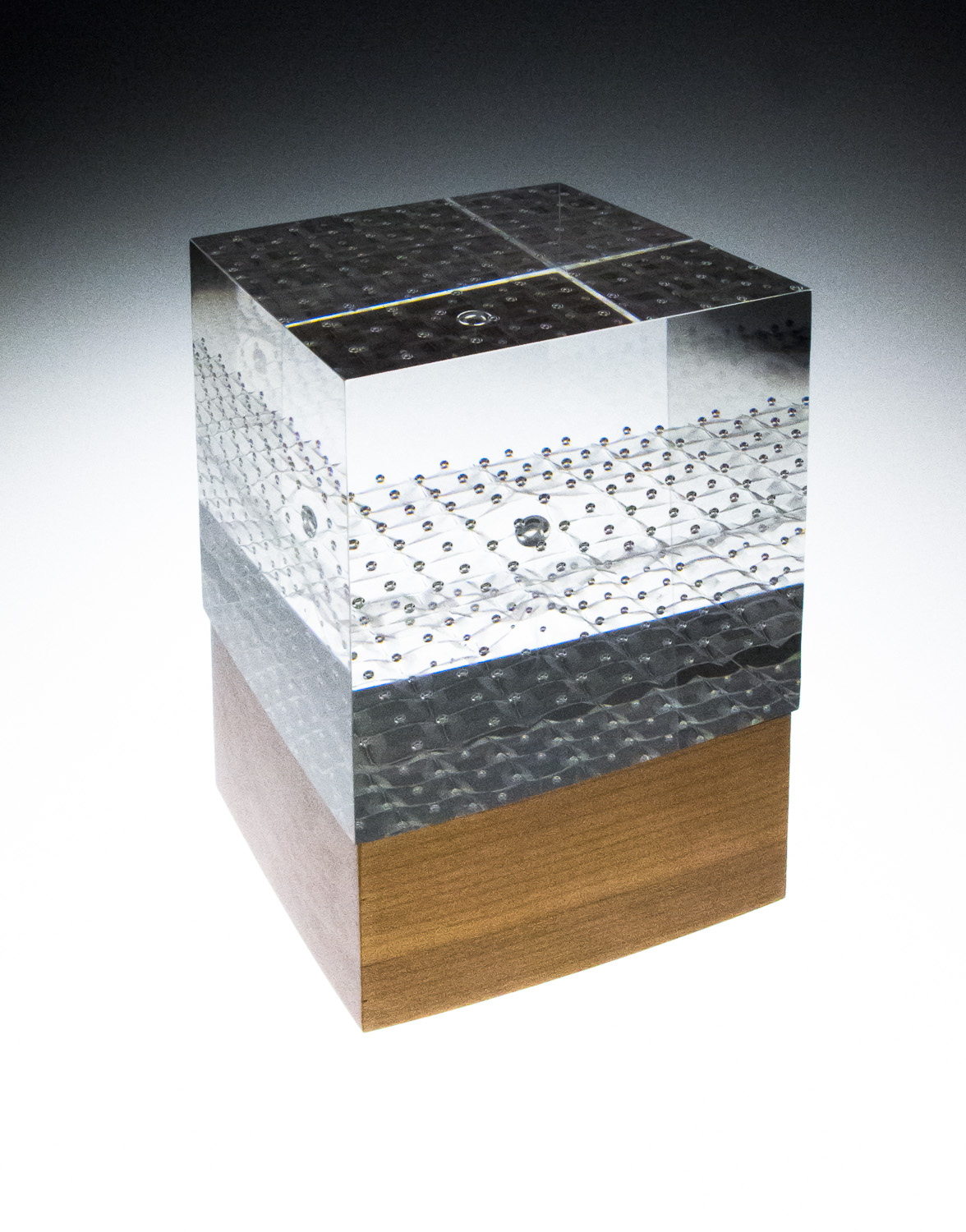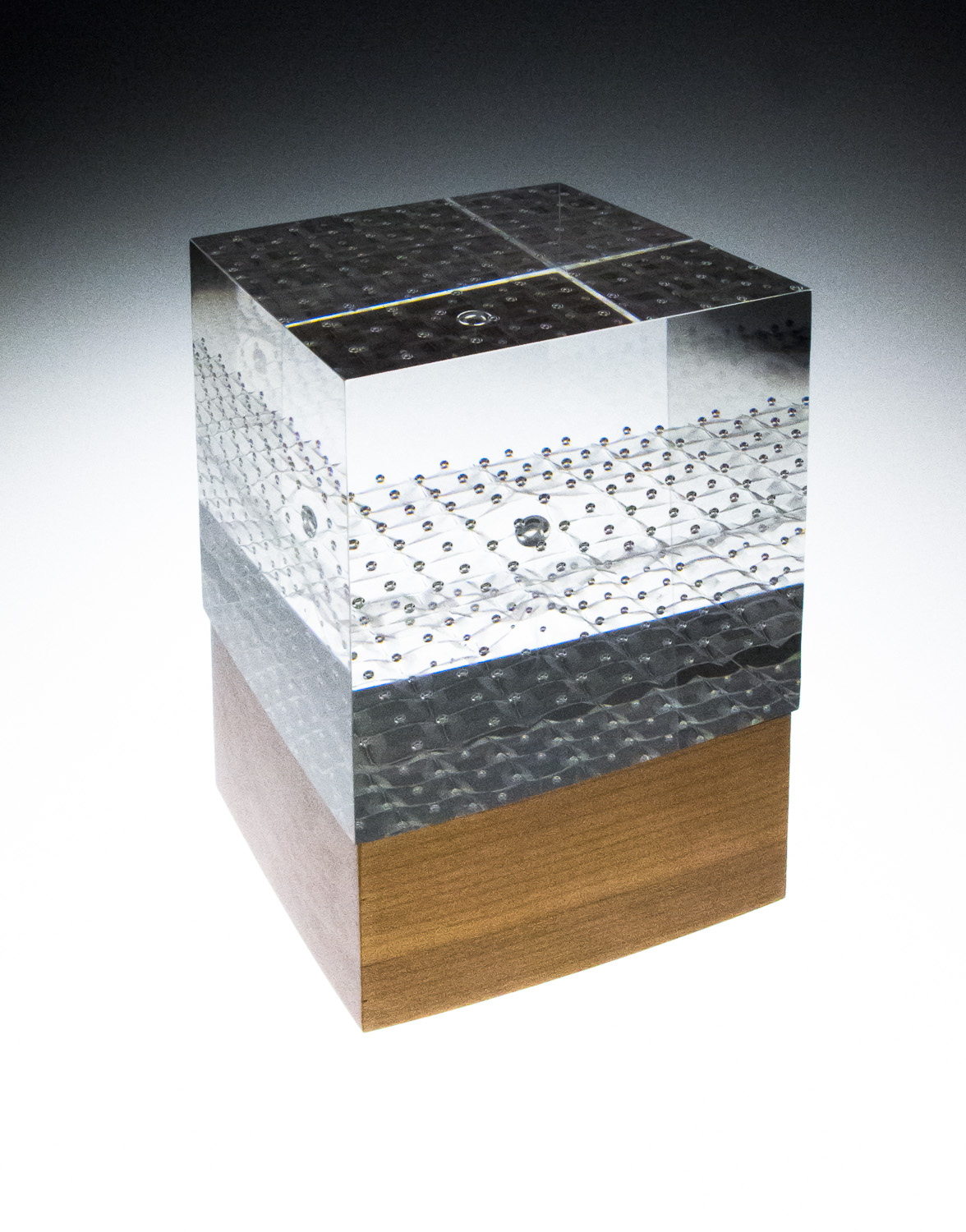 Trapper CB14
Item# K510714TC (K14TC)
Signed? Yes
Dim: 4"x4"x4.25"
Wt: 9.7 lbs
Material: world's finest optical quality crystal
Origin: cast in our Warren, RI studio
Note: All dimensions are approximate. Bases not included.

Description of this piece: brilliantly clear "cube" with two quilted micro veils and bubble grid, one ascending sphere.
Questions? contact us
About the Series
Clean, controlled geometries dominate in the Trapper series. Brilliant clarity and fine detail in these beautiful smaller scale pieces. Cast from the finest optical quality crystal available, Trappers can be displayed vertically or horizontally to good effect. A stunning addition to an existing collection or a treasured discovery for those who appreciate the highest level of decorative art. Informed by the same virtuoso techniques as Weinberg's permanent museum collections, this series continues a tradition of producing the world's finest studio art glass.