Deep Blue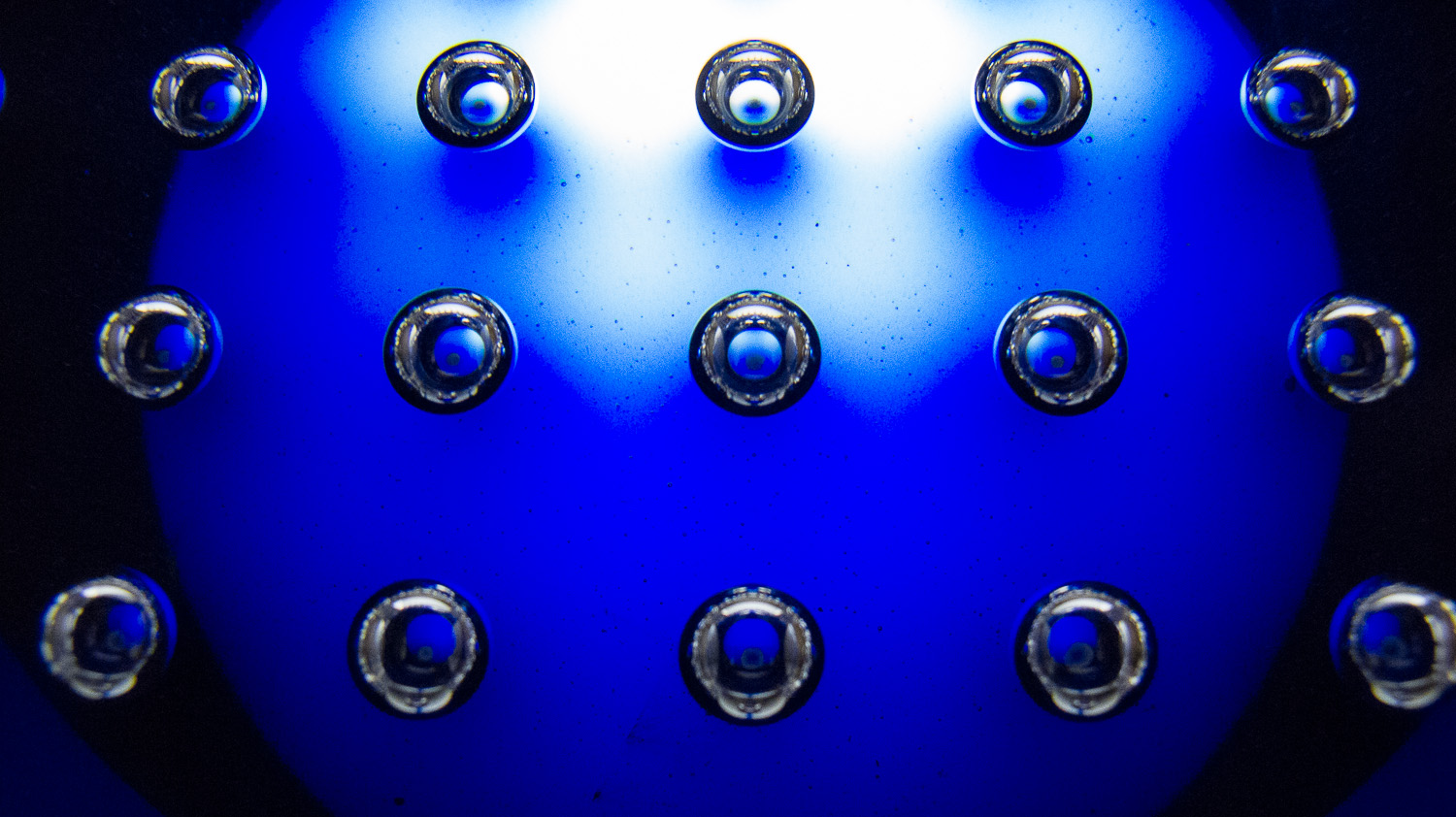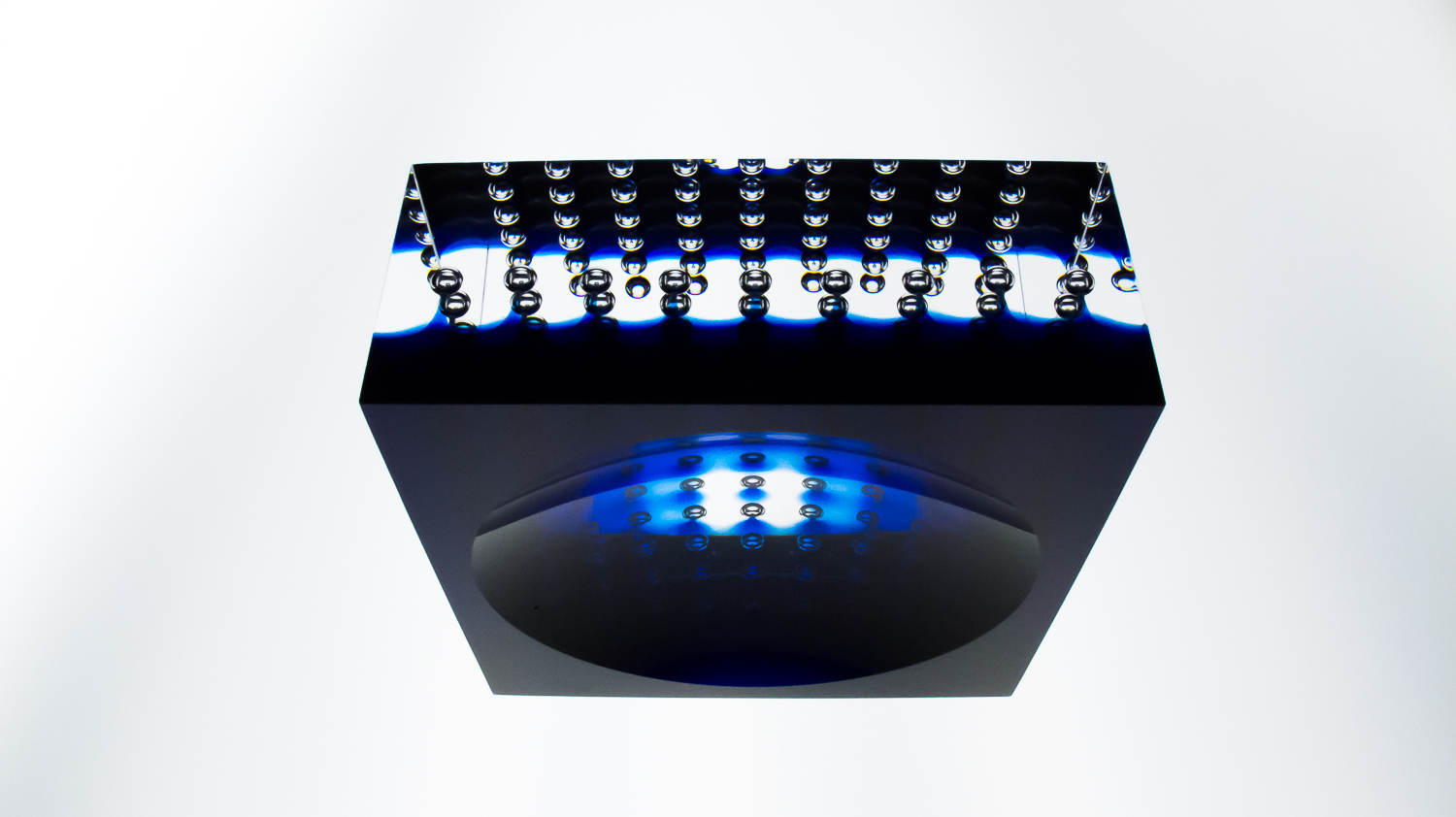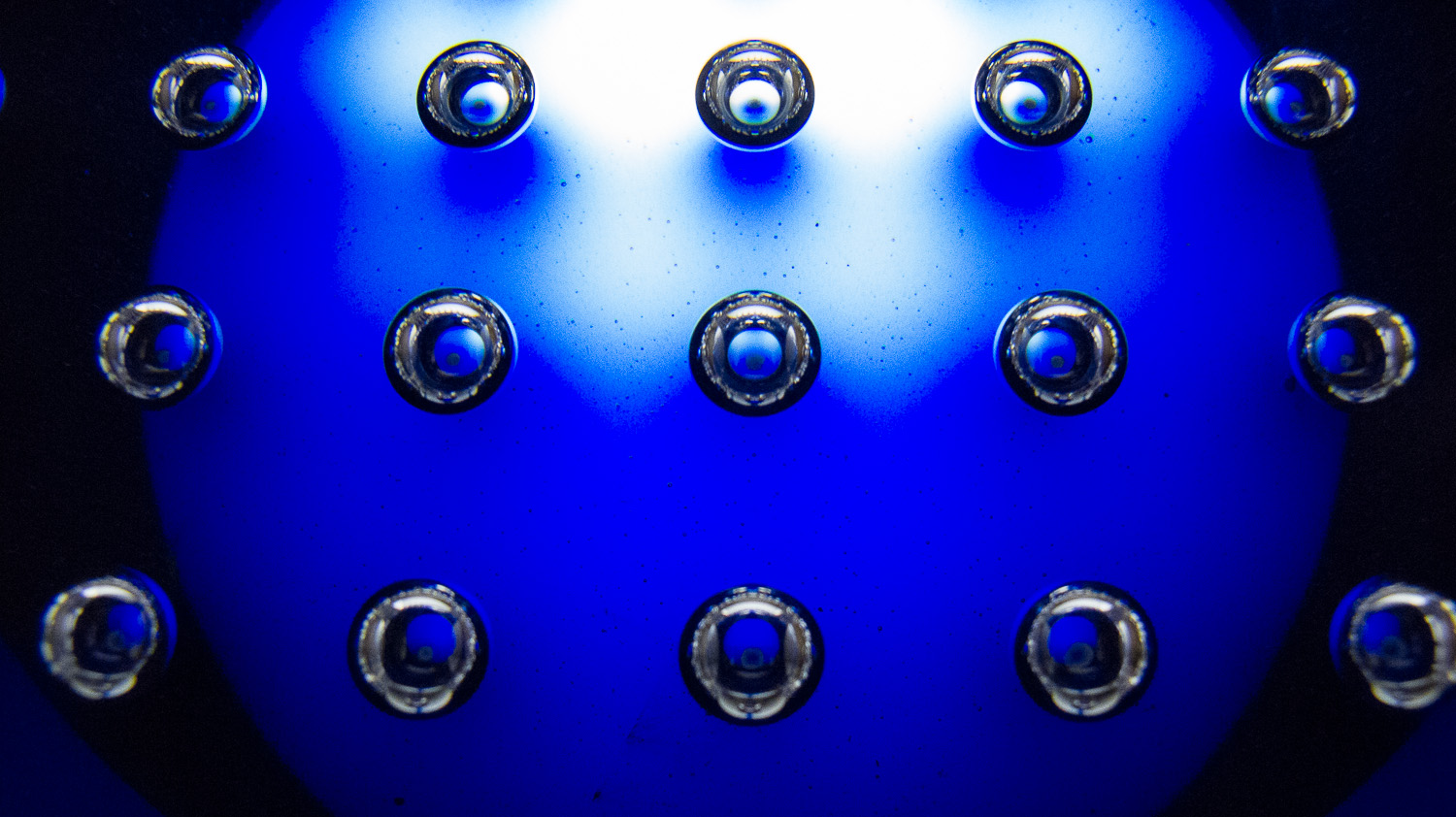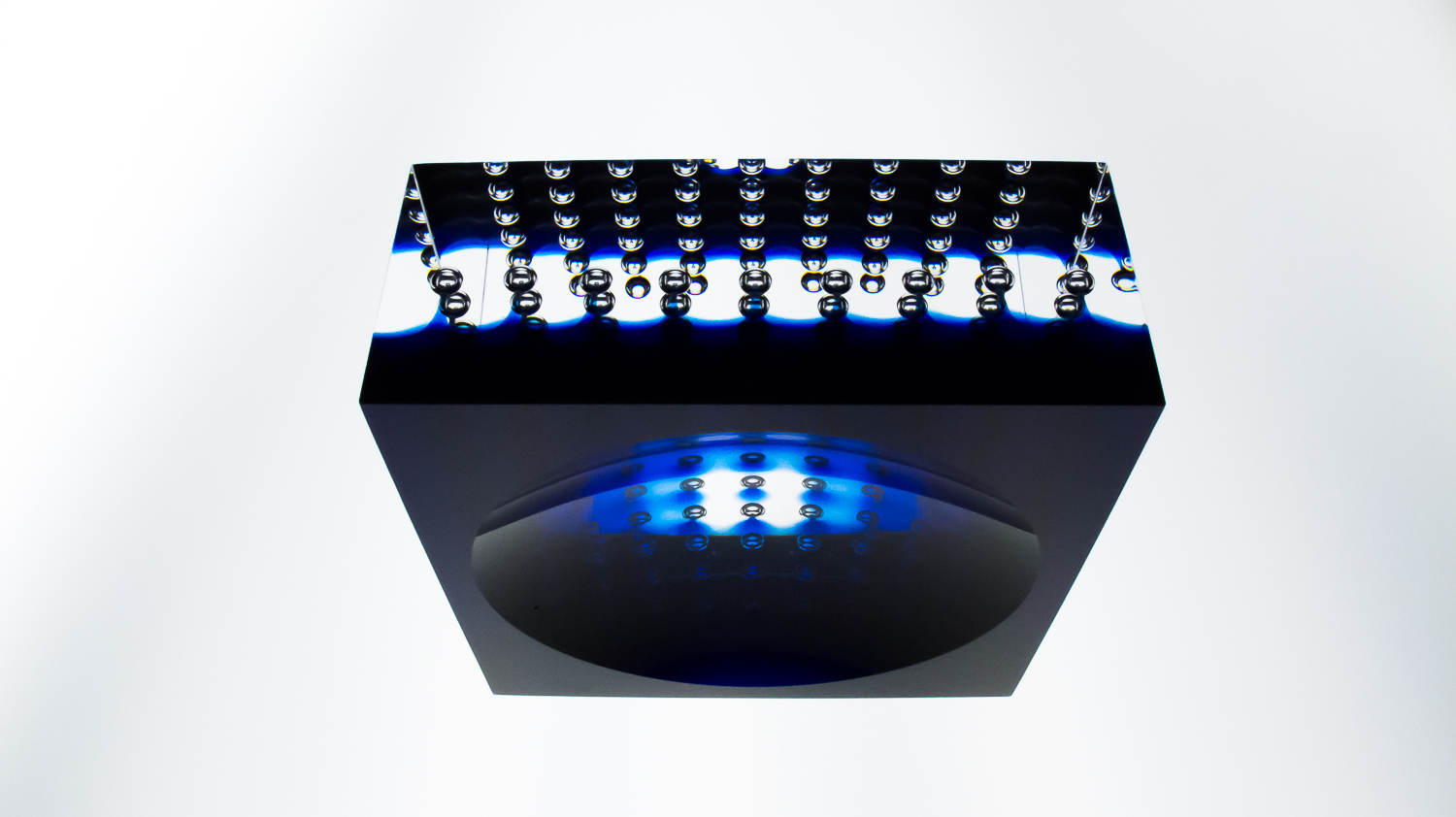 Deep Blue
Item# K510819TSB (K19TS)
Signed? Yes
Dim: 5.75"x5.75"x2.5"
Wt: 7.8 lbs
Material: world's finest optical quality crystal
Origin: cast in our Warren, RI studio
Note: All dimensions are approximate. Bases not included.

Description of this piece: brilliant cobalt blue and clear "square" with geometric bubble grid, clear center 'clover' design, one large lens. Gorgeous piece that supplied our iconic bubble wave image. A classic.
Questions? contact us
About the Series
These second level trappers incorporate color, precious metals, trapped spheres, and unique lensing treatments to create modern pieces that reveal inner worlds of startling beauty. Brilliant clarity and fine detail combine with color and wave forms to create elegant sculptural pieces with perfectly balanced mass. Some preserve controlled geometries while others explore organic expressions of the glassy metallic spheres that dominate in the work. Cast from the finest optical quality crystal available, Trappers can be displayed either vertically or horizontally to good effect. They make a stunning addition to advanced collections and for those new to glass represent an entry point into the highest level of decorative art. Informed by the same virtuoso techniques as Weinberg's permanent museum collections, this series continues a tradition of producing the world's finest studio art glass.